The SKF SEAL JET DD system – What distribution has been waiting for


Machine and materials for on-site, on-demand seal production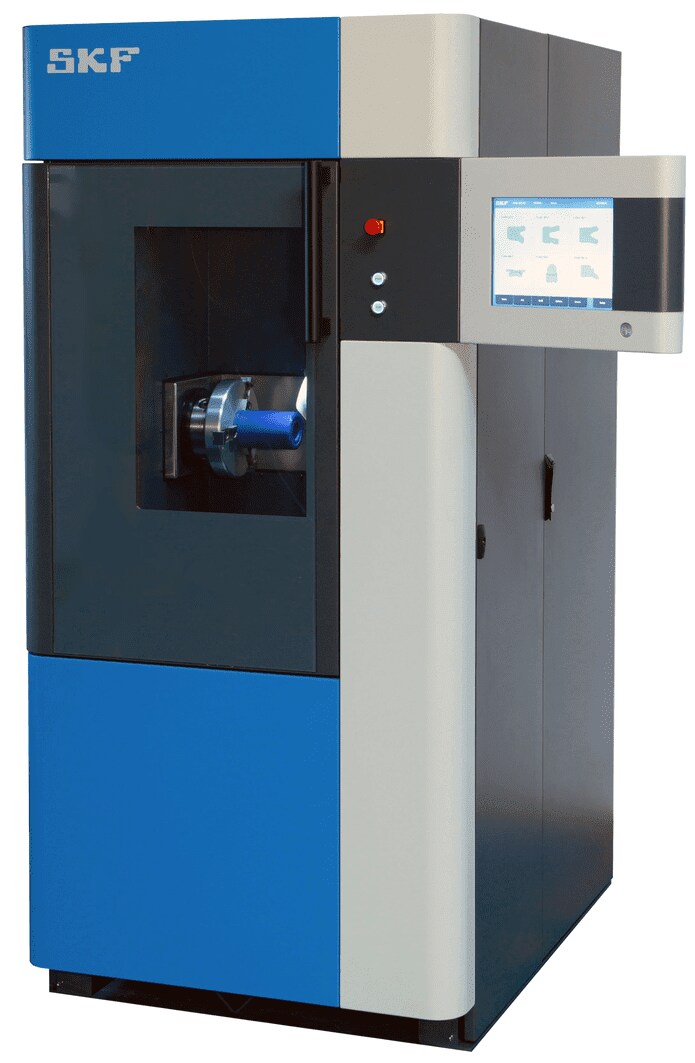 The SKF SEAL JET solution puts the SKF proprietary machined seals concept to work for distributors, allowing them to custom-machine seals, in the right seal profile and dimension, right on-site at their facility.
Distributors can reduce stock and order handling costs (no need to stock single/low volume seals) and increase overall availability of the sealing solutions offered, including standard profiles in non-standard dimensions.
Featuring proprietary software and high-precision cutting tools, the SKF SEAL JET DD machine uses Computer Numerical Control (CNC) technology to machine seals just-in-time and puts an extensive range of SKF sealing solutions and profiles within easy reach for shop personnel – without the need for a professional operator, costly moulds, tools, or extensive application engineering knowledge.
Technical and sales support from SKF gives distributors access to the full SKF seal portfolio of customized and standard sealing solutions.
Be ahead of your time when customers need a seal fast – Make seals in minutes instead of waiting days for delivery
With the revolutionary SKF SEAL JET DD machining system you can make seals in minutes instead of waiting days for delivery. So you can respond with greater speed and agility when your customer needs seals fast. Be ahead of the deadline with the new SKF SEAL JET DD.

Expand your service without expanding your warehouse
Now you can make the seals your customers' need in minutes. You can totally rethink your warehouse storage space. As well as saving hours and days of waiting for deliveries, the new SKF

SEAL JET DD machining system frees up warehouse space. With the power to make 80% of all seals in small volumes you can upgrade your service while downsizing your storage.
.ui-widget-overlay {
background: #090909;
opacity: .8;
}
SKF SEAL JET DD Faber testimonial movie
Profiles overview

Machine data

Materials