Testing and analysis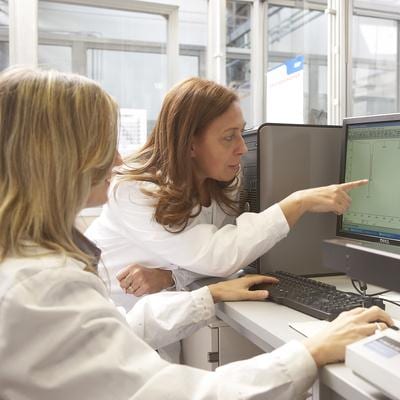 The optimization of products, system solutions and services is a continuous, systematic process which includes extensive state-of-the-art testing procedures performed with the utmost care. Data from thousands of seal tests conducted annually feeds SKF's database with valuable know-how, providing a broad empirical knowledge base for failure analyses, benchmarks, and a consistent flow of new products and innovative solutions.
The range of testing includes durability, accelerated environmental, contaminant exclusion, salt fog corrosion, cold fracture, pump rate, friction torque, dry wear, and material compatibility tests. SKF can also rely on test rigs developed for specific applications designed to simulate real working conditions of the product mounted in the actual customer application. Tests for dynamic applications are continuously monitored to verify parameters such as under lip temperature, friction force, oil leakage and a host of other test conditions. Samples are analyzed to characterize failure modes using state-of-the-art instrumentation.
Finite Elements Analysis (FEA) provides SKF developers with a tool to perform simulations of almost any operating conditions with different seal geometries to identify the critical areas in the seal design. This allows SKF to consistently develop new solutions for any kind of industry and application.
SKF has a global network of testing facilities to analyze the different variables in which the seal is operating. SKF laboratories are equipped with both static and pulsating high-pressure test rigs capable of generating pressures up to 3000 bar and temperature extremes from -40°C to 150 °C. Facilities include a clean room testing facility that meets the requirements of medical technology.