Single point automatic lubricators


An automatic lubricator is designed to automatically supply a small quantity of clean grease or oil to a lubrication point on a regular basis, thus improving bearing performance. Key benefits of using an automatic lubricator are improved employee safety, increased machine reliability and optimized maintenance operations.
SKF SYSTEM 24 lubricators are suitable for a variety of applications but often are used on pumps, electric motors, fans, blowers, conveyors and chains. They can be adjusted to make sure that the correct quantity of lubricant is delivered to the lubrication point during a predetermined period of time. This provides a more accurate control of the amount of lubricant supplied, when compared to traditional manual lubrication techniques. For an optimum flexibility according to application conditions, three series are available: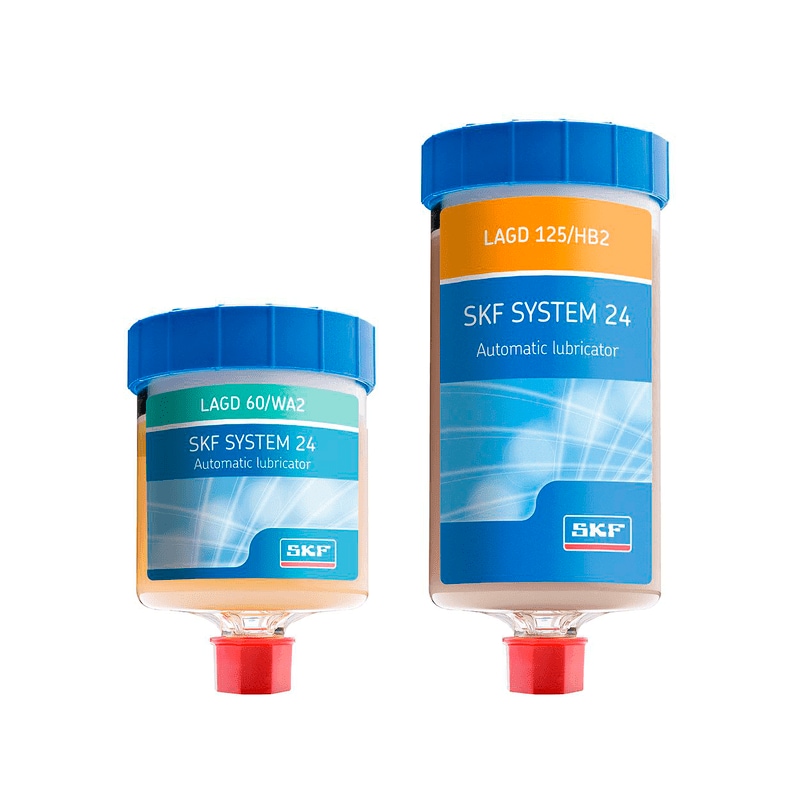 SKF SYSTEM 24 LAGD Series:

LAGD is a gas driven single point lubricator. It is suitable for direct mounting in dangerous environments with limited available space. This disposable lubricator with a pressure of 5 bars and operating temperature of -20 °C to 60 °C is a cost effective solution to customers who are looking into improving their manual lubrication practices. LAGD has 60 and 125 ml reservoir capacity and a discharge rate of up to 12 months.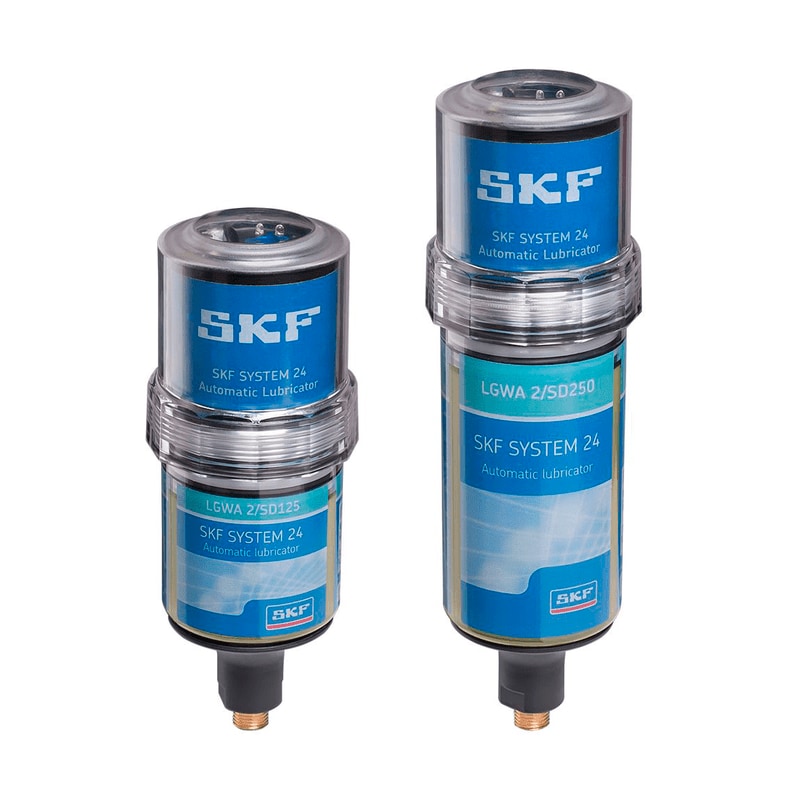 SKF SYSTEM 24 TLSD Series:

TLSD is an electro-mechanically driven, temperature independent single point lubricator suitable for direct and remote mounting on the bearing housing. This lubricator operates with a continuous pressure of 5 bars and has an operating temperature range of -10 °C to 50 °C. TLSD can be set to operate in up to 12 month settings and its cartridges are available in 125 and 250 ml sizes.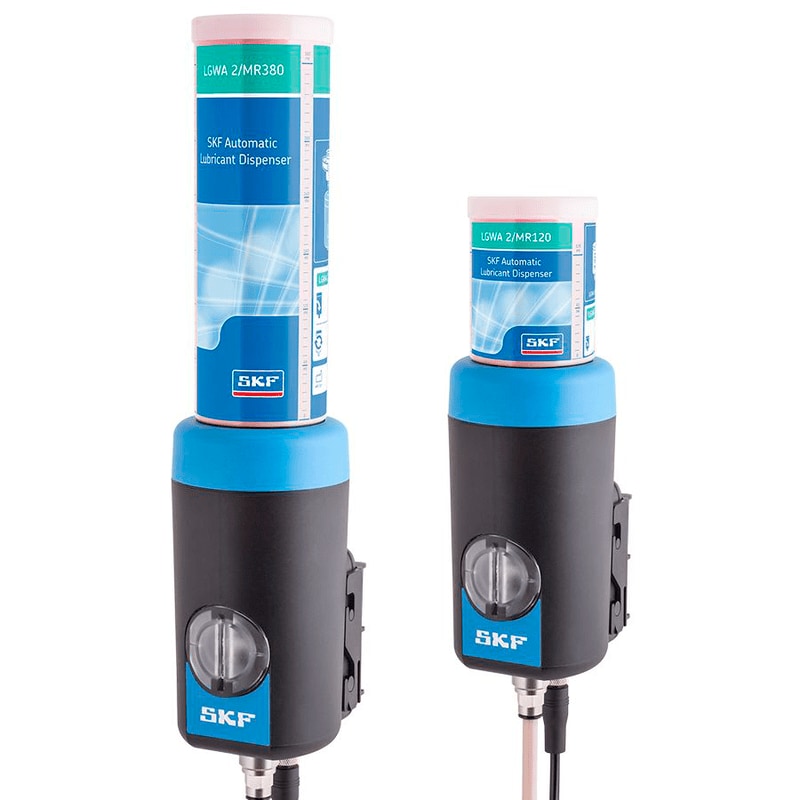 SKF Automatic Lubricant Dispenser TLMR Series:

With a relatively high pressure of 30 bars, this lubricator can operate at long distances providing optimum results with difficult-to-reach and unsafe lubrication locations. With a wide temperature range and robust design, the TLMR lubricator is suitable for operating conditions with various levels of temperature and vibration. TLMR lubricator has a wide operating temperature range (-25 °C to 75 °C) and a variety of operating settings of up to 24 months. Cartridges are available in 120 and 380 ml sizes.
Applications:

Most suitable for points involving:

Frequent relubrication demand which is time and labour consuming
Machine shutdown required for relubrication
Safety implications due to difficult access
SKF Single point automatic lubricators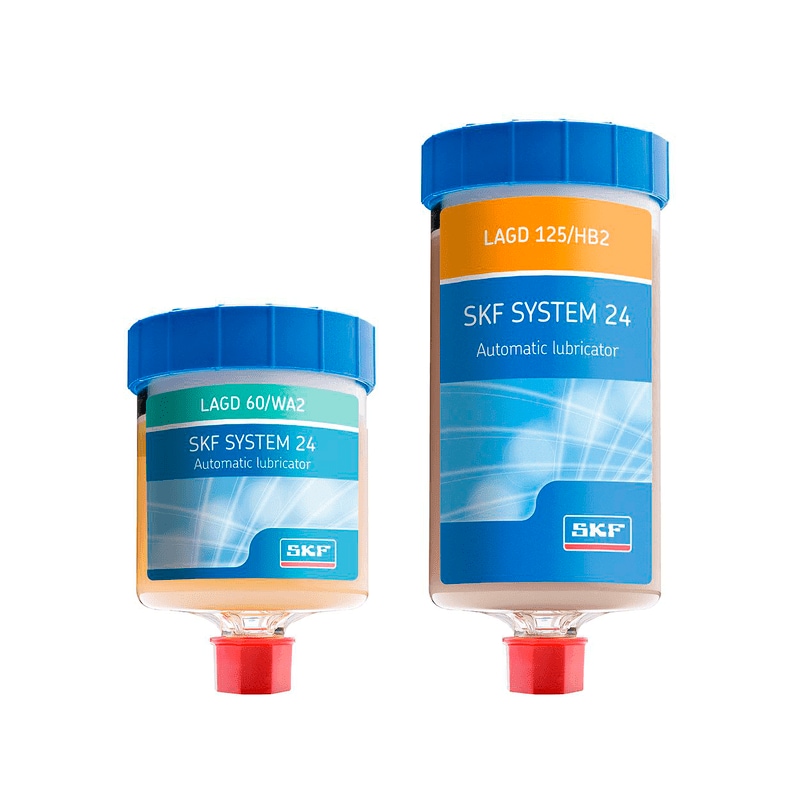 SKF SYSTEM 24 LAGD series

Gas driven single-point automatic lubricators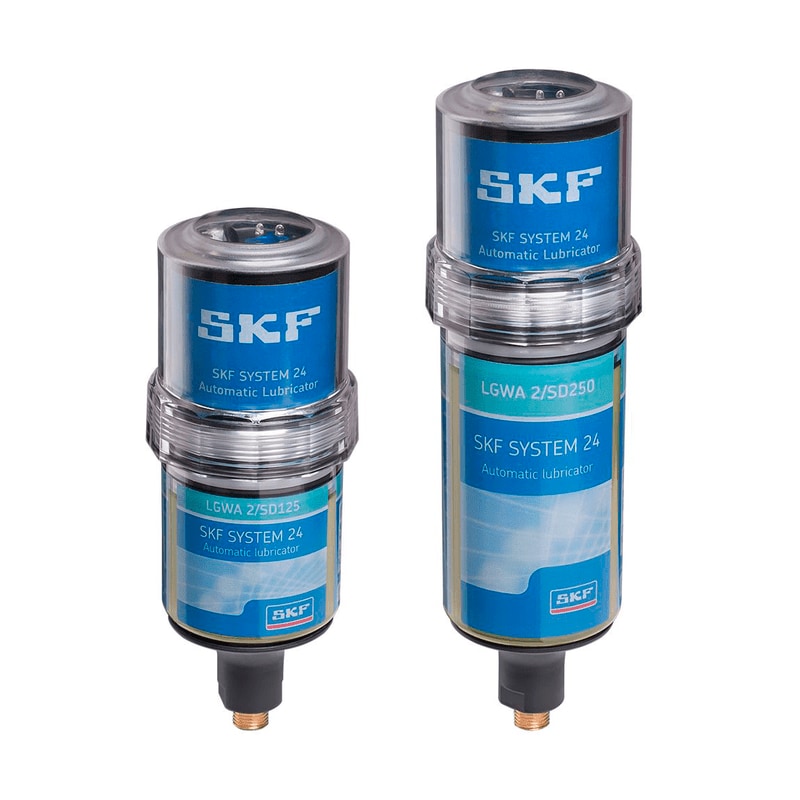 SKF SYSTEM 24 TLSD series

Electro mechanical driven single-point automatic lubricators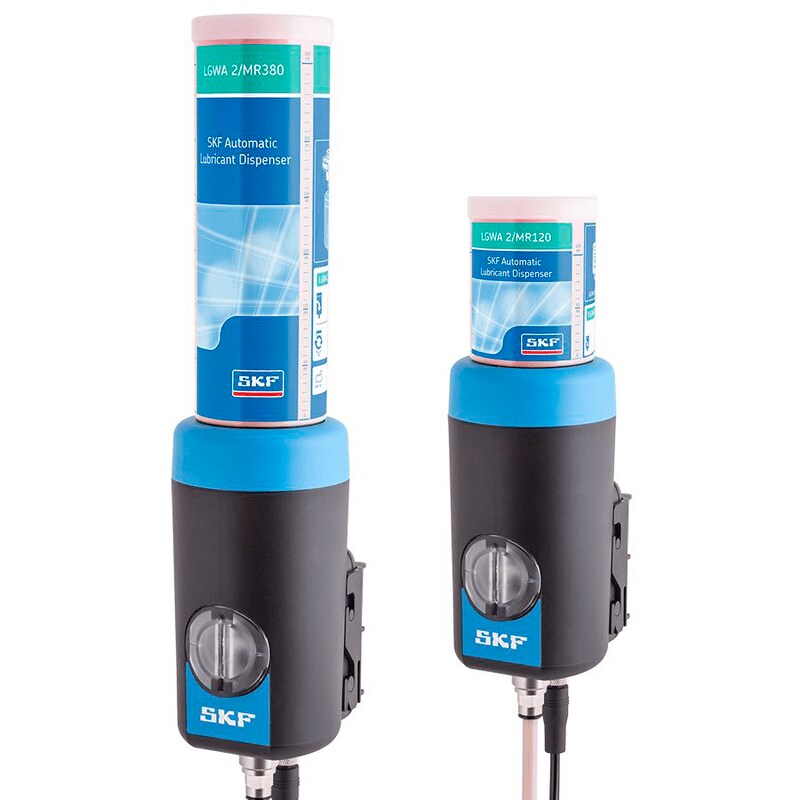 TLMR series

Electro-mechanical single point automatic lubricant dispenser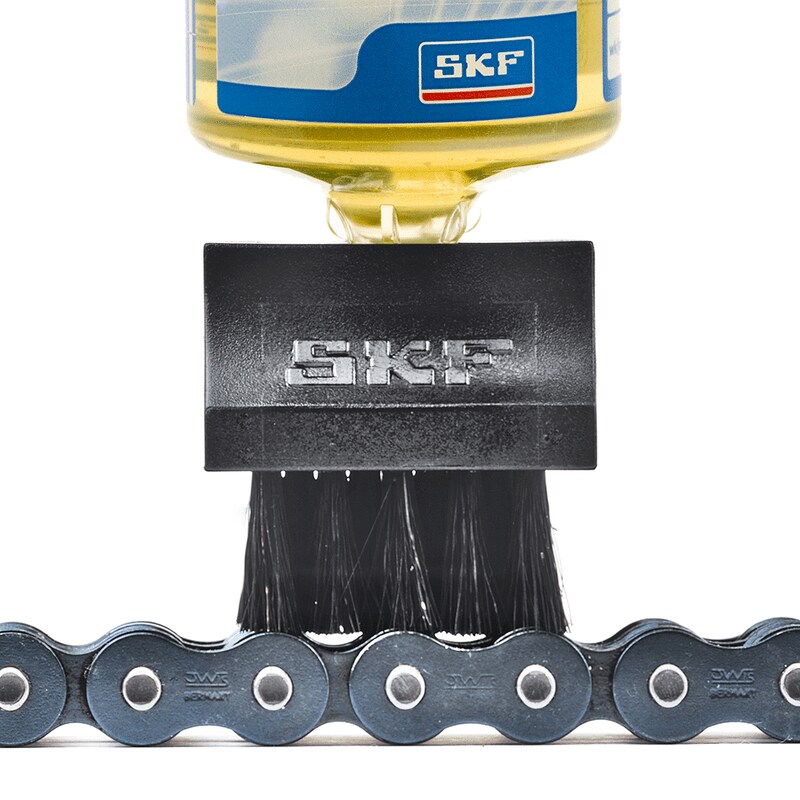 Automatic lubricator accessories

For enhanced versatility of SKF single point automatic lubricators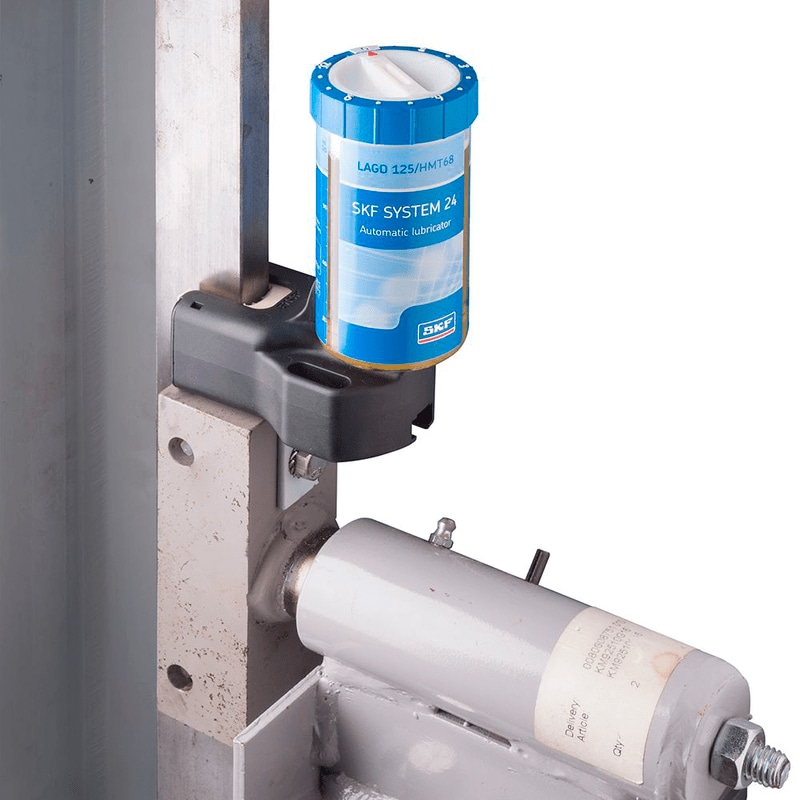 Elevator lubrication sets

Proper lubrication to keep elevators running smoothly and quietly