Oil and air lubrication units


Main areas of application are mechanical engineering applications with demanding requirements for a defined lubrication. Lubrication helps to achieve a high degree of efficiency with minimal wear and long life, particularly in relation to tool spindles.
How it works: A flow of air inside a narrow tube teases a droplet of oil apart to form streaks that are then transported to the lubrication point. A nozzle continually supplies the bearing with oil in the form of fine droplets. The transporting air stream is practically oil-free upon leaving the bearing.

Components of an oil+air system:

Oil+air metering unit with built-in piston distributors (injection oiler) – model OLA72 as an example


or

Compact unit with gear pump and the set of valves required for pressure relief and limitation, with oil pressure switch, float switch and control unit – model OLA02 as an example


and

Pressure control valve for air
Pressure gauge for the air pressure
Pressure switch for min. air pressure
Oil streak sensor GS4011 or GS6011
The components can be supplied as a complete unit (model OLA) or individually. Purchasing individual components makes sense if the lubrication system is not going to be installed on the machine as a complete unit (e.g. for reasons of space).

">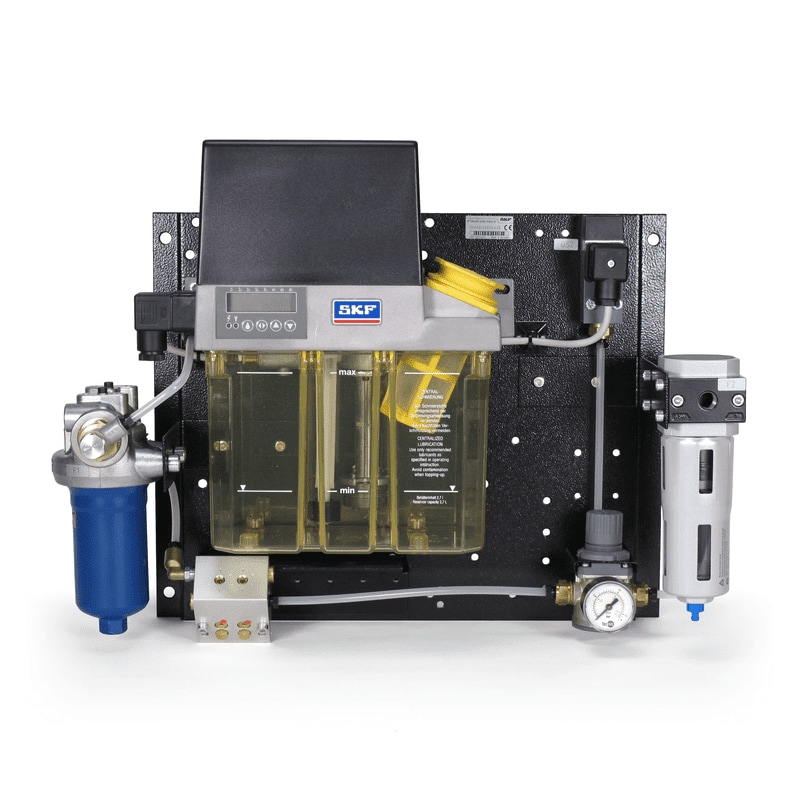 OLA02


">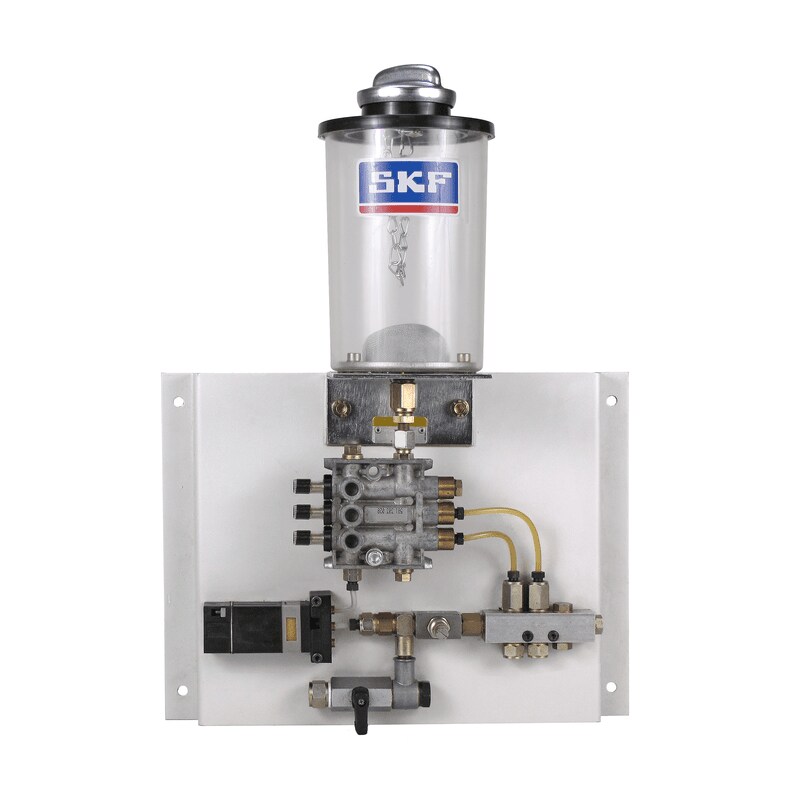 OLA72


Related documents
Product brochure: 1-5012-3
(1.3 MB)
Owner's manual – containing installation, operation and maintenance: 951-170-010
(799 KB)
Owner's manual – containing installation, operation and maintenance: 951-170-004
(1.8 MB)