Hydraulic tensioners for standard bolts

The choice of tensioner depends on the class and diameter of the bolt, the desired residual tightening force and the space available. The hydraulic tensioner is powered by a hydraulic fluid – oil or water. It exerts a great traction force on the bolt and functions at pressures that can be as high as 150 MPa.
The standard range of SKF hydraulic bolt tensioners consists of several types of tensioner with varied and complementary features: Hydrocam tensioners.
These are multipurpose, powerful, thin and compact tensioners, covering a broad range of bolt sizes going from 8 to 160 mm (M8 to M160), developing forces of between 50 and 8,500 kN.
SKF proposes hydraulic tensioners for metric thread bolts.

A large number of accessories are also available.

This range is completed by the Hydrocam HTQR "Quick Connect" tensioner, a solution that is faster, more reliable, easier to use and more secure than conventional solutions.
Comparative table of the standard range of hydraulic tensioners

To help you choose a standard hydraulic bolt tensioner according to your operational requirements, this comparative table summarises the main features of our tensioners.(Link to the table pending)
SKF hydraulic tension tightening solutions
Custom hydraulic bolt tensioners

Special automated machines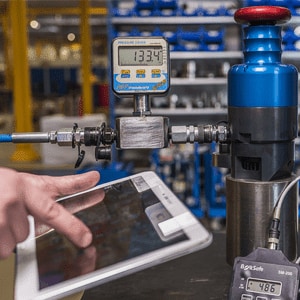 SKF Services