Hydraulic tension tightening

For reliable, uniform and fast industrial tightening
Bolted assemblies are without a doubt the most widely used mechanical connecting systems.

We know that amongst the different causes of failure (overloading, design flaw, manufacturing defect, etc.), the most frequent one is poor assembly. It is therefore essential to have perfect control over the levels of tightening force and the precision with which it is achieved in order to obtain the required performance for the bolted assembly. The optimum solution for accomplishing this is tightening by hydraulic tensioning.
Hydraulic tensioning by elongation of the screw makes it possible to develop a great tension force for tightening bolts without any torsional stress or friction, but with high precision and very good repeatability.
Why opt for hydraulic tension tightening?

Hydraulic tension tightening characteristics
Compared with traditional tightening methods, hydraulic tension tightening has the following main characteristics:
Tension generated by hydraulic pressure

Axial tension that can be as great as the bolt's yield strength

Tightening force contained in the tool


Technical advantages of hydraulic tension tightening
These characteristics provide the following technical advantages:
No stray torsion or bending stress in the bolts

High-precision and very uniform tightening

Very well suited for simultaneous tightening, facilitating automation

Compatible with all types of material (stainless steel, titanium, composite materials)

Applicable to all bolt sizes

Reduced number and size of bolts

Possibility of frequent and easy installation and removal

Preservation of the surfaces in contact and less wear on the bolted assembly

No bearing point reaction


Benefits of hydraulic tension tightening for the customer
In the end, the benefits for the customer are:
Maximum reliability of the bolted assembly

Time-saving

Reduced implementation, checking and maintenance costs

Lower risk of loosening

Greater operating safety


The SKF hydraulic tension tightening solutions
Standard bolts

Custom hydraulic bolt tensioners

Special automated machines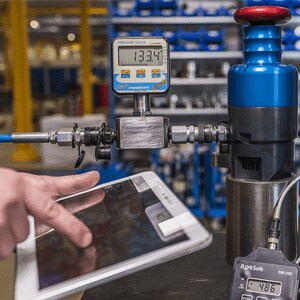 SKF Services