Automated hydraulic tensioner systems

Command system-driven for safe and secure tightening
Associating hydraulic tensioners with a command, regulation and control system makes it possible to automate tightening and make it secure. This helps to ensure uniform and precise tension tightening, thanks to the measuring and control means used.
The handling phases (studs, nuts, etc.) can also be automated and included in the machine's operational process. Consequently, the tightening machine is reliable, precise, fast and remote-controllable.
Make the most of SKF's skills and services to develop your special machines
Your bolted assembly requires a specially developed machine? This is why you need specific skills and services:
Mechanical, hydraulic and electrical design

Automation and information technology

Project management


SKF has all these skills in its Hydrocam – Industrial Tightening Techniques department.
You have a specific tension tightening project… contact the SKF experts!
The SKF hydraulic tension tightening solutions
Standard bolts

Custom hydraulic bolt tensioners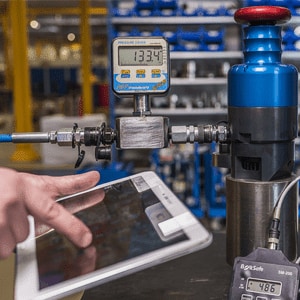 SKF services