Grease fitting caps and tags


Proper identification of your lubrication points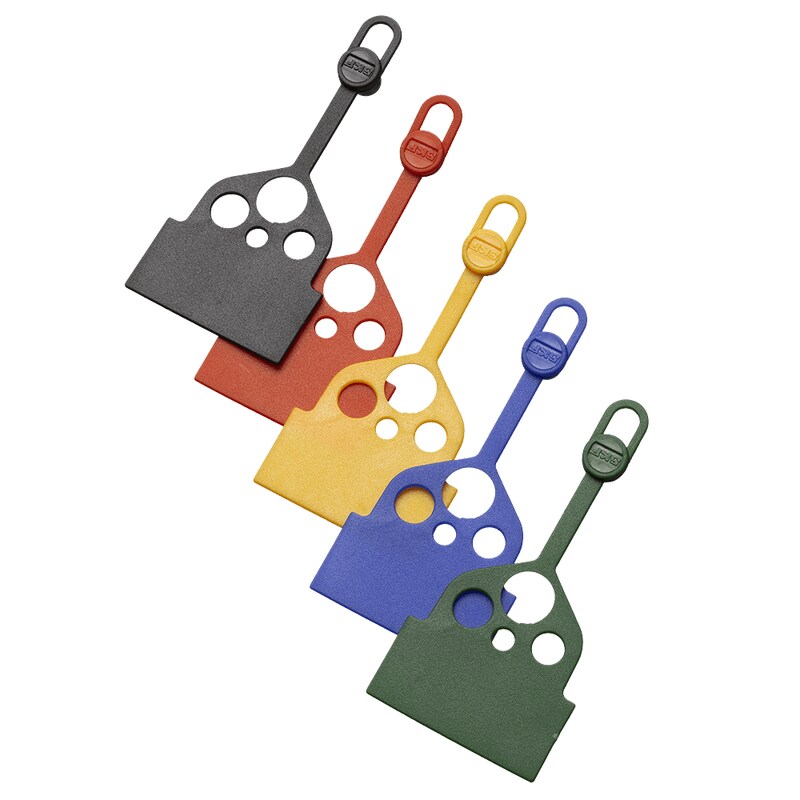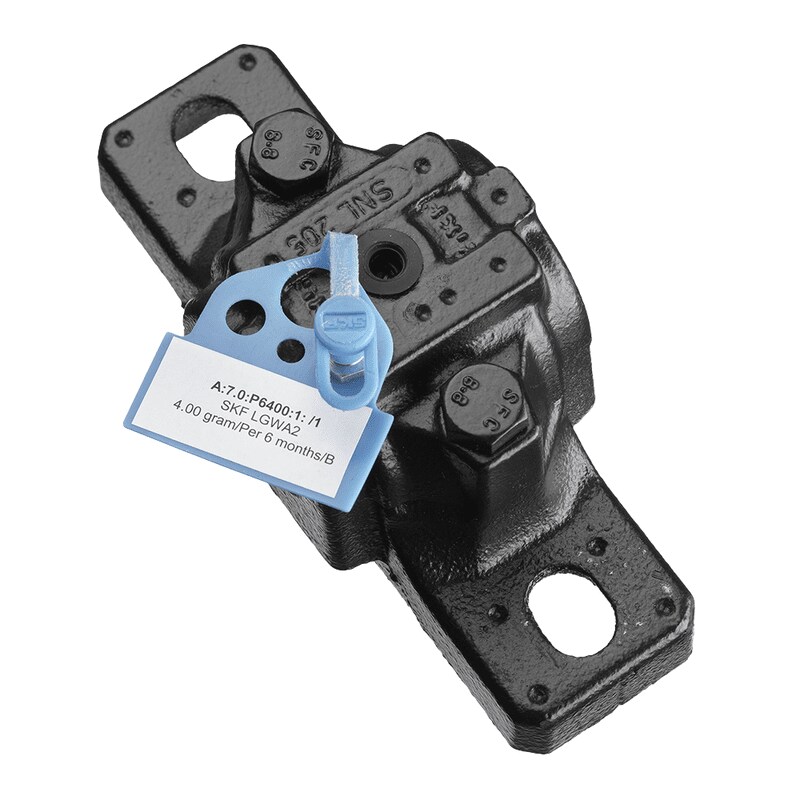 In conjunction with the SKF Lubrication Planner software, grease fitting caps and tags, offer a complete solution to protect lubrication fittings from external contamination and properly identify them at the same time.
Once the structure of the plant is created in the SKF Lubrication Planner, the software can automatically generate a label including the point code, lubricant, criticality and required relubrication quantity and frequency.

In order to print these labels, printable stickers sheets are supplied. Just a laser printer is required.
Every printable stickers sheet contains 48 stickers that can be affixed on the plastic tags of the lubrication points.
Plastic tags come in five (5) different colours and are provided in boxes of 50 pieces of the same colour plus two printable stickers sheets.
Kit contents
Designation

Description

TLAC 50/B

50 blue cap and tags + 2 printable stickers sheets

TLAC 50/Y

50 yellow cap and tags + 2 printable stickers sheets

TLAC 50/R

50 red cap and tags + 2 printable stickers sheets

TLAC 50/G

50 green cap and tags + 2 printable stickers sheets

TLAC 50/Z

50 black cap and tags + 2 printable stickers sheets

TLAT 10

10 printable stickers sheets

Technical data
Technical data
Label dimensions

45 × 21 mm

Material

LLDP + 25% EVA

Temperature range

from -20 °C up to 80 °C

Suitable for grease

fitting sizes

G1/4, G1/8, M6, M8, M10 and grease fitting head

Spare parts
Related documents
Product data sheet – SKF Lubrication Planner
(150 KB)
Instructions for use TLAC 50
(682 KB)