Oil storage station


Modernise your oil storage and handling practices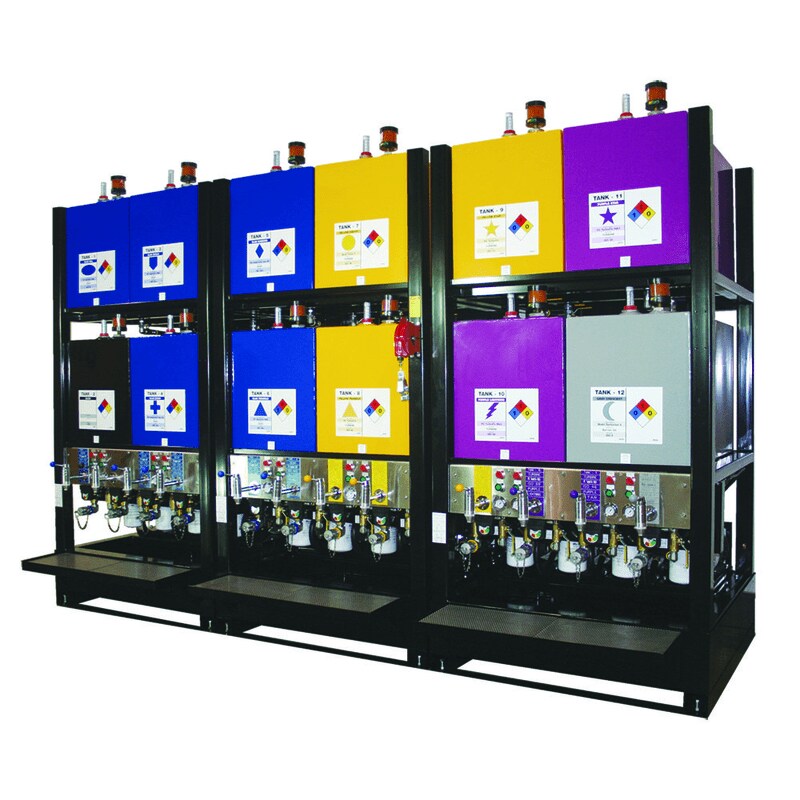 It is well known that approximately 50% of all premature bearing failures come from poor lubrication and contamination. During storage, maintenance and transfer, lubricant can easily get contaminated due to lack of lubrication knowledge or simply lack of attention. It is very common for different lubricants to get mixed or contaminated with various unwanted materials – solid particles, moisture, processing fluids, etc.
Lubrication contamination and cross contamination can occur during:

Delivery (lubricant is already contaminated).
Storage (contaminants can ingress).
Transfer to smaller cans (poor process).
Dispensing to machinery (poor process).
Oil storage station benefits

Oil storage station is an integrated solution designed to minimize the chances for lubricating oils to get cross contaminated or contaminated during storage and transfer. It is a customized solution helping to help ensure clean, organized, safe and reliable lubricant identification, storage and transfer. It consists of the tailor-made set of colour-coded tanks, pumps, hose reels, filters and additional lubricant handling equipment and tools. SKF offers an analysis of your current lubrication practices and proposes an improvement in various oil storage station configurations to satisfy the required application.
Features:

Choice of four aluminised steel tank sizes: 113, 246, 454 and 908 litre (30, 65, 120 and 240 US gal).
Scalable and configurable – scale system to accommodate the number of lubricants required for storage and dispensing.
Choice of 10 tank colours.
Spill control – all systems come standard with integrated spill pans for SPCC compliance and overall environmental protection.
Fire suppression – includes MSHA-CFR30 – rated flame resistant fire suppression hoses as standard with optional fusible link tank isolation valves and auto-shut off taps.
Filtration – all systems come with fluid filtration capability with a choice of micron ratings and also desiccant air breathers.
Accommodates lubricants up to ISO VG 680.
All systems ship in fully assembled pods – for efficient freight and rapid on-site installation.
Transport – all systems have integrated spill transport pallets for easy forklift and hand truck access for freight and workplace mobility.
Power – all systems come standard with 110 V single phase TEFC motors and can be configured for other power supplies as required.
Standard model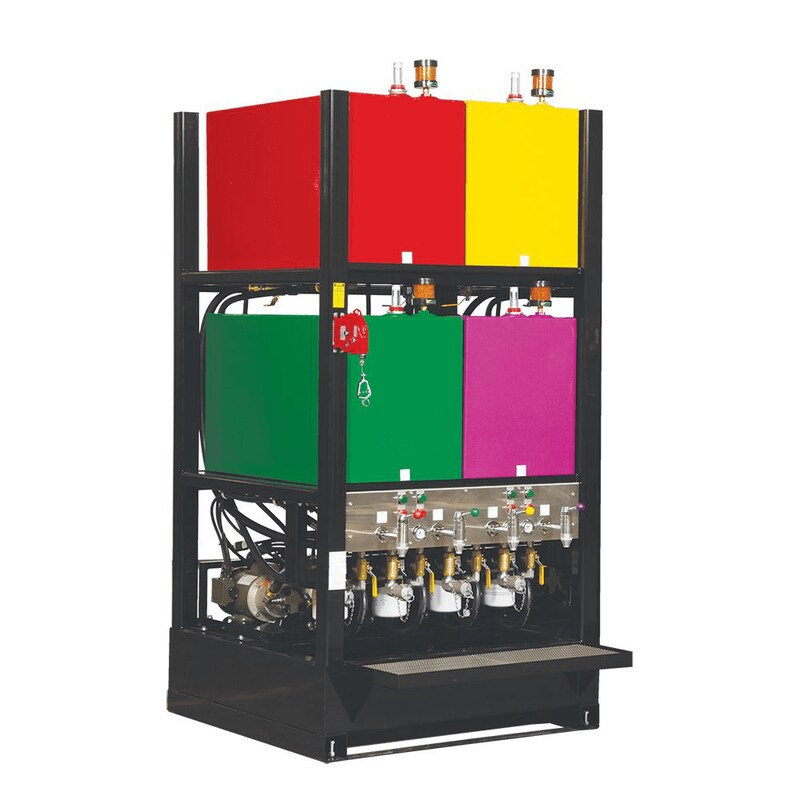 Best practice contamination control.
Very space efficient.
Easy relocation around the plant.
One pump and filter per tank.
Pressurized dispensing.
Superior model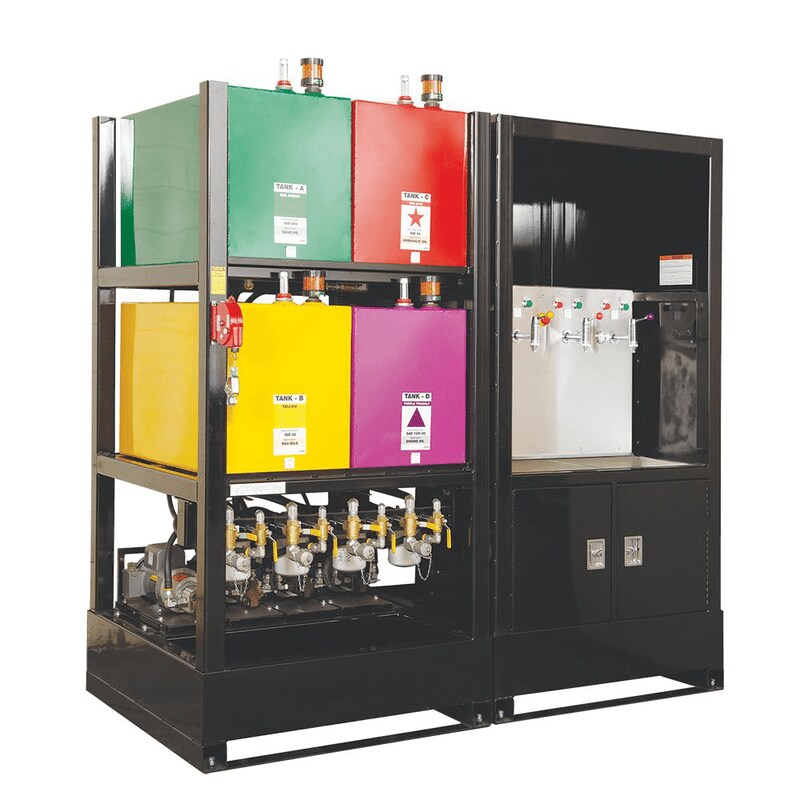 Excellent contamination control.
Instant lube room.
Premium ergonomic dispensing and working surfaces.
Integrated parts and tool storage.
Electrical and mechanical protection systems.
One pump and filter per tank.
Pressurized dispensing.
Numerous upgrade options.