Food grade lubricants


The food and beverage industry is a challenging market where production efficiencies need to improve while maintaining safety and cleanliness.
Health concerns are rising concerning the usage of inappropriate lubricants in the manufacturing of various food-type products. It is very important to use food grade lubricants in food production facilities to avoid potential product pollution and unnecessary costs related to it.
Selecting the right food grade lubricant for the application can bring multiple benefits:
Improved safety
Reduced maintenance costs
Improved processing efficiency
SKF Food Grade Lubricants are NSF H1 1 registered and Kosher 2 and Halal 3 certified. Additionally, they rely on the ISO 21469 standard which helps ensure that they are produced and delivered according to the highest hygienic requirements.
NSF: U.S. National Sanitation Foundation, H1: Incidental contact with food
Kosher: Food prepared in accordance with Jewish dietary laws
Halal: Food prepared in accordance with Islamic dietary laws


Food grade lubricants

LGFP 2

General purpose food grade grease NLGI 2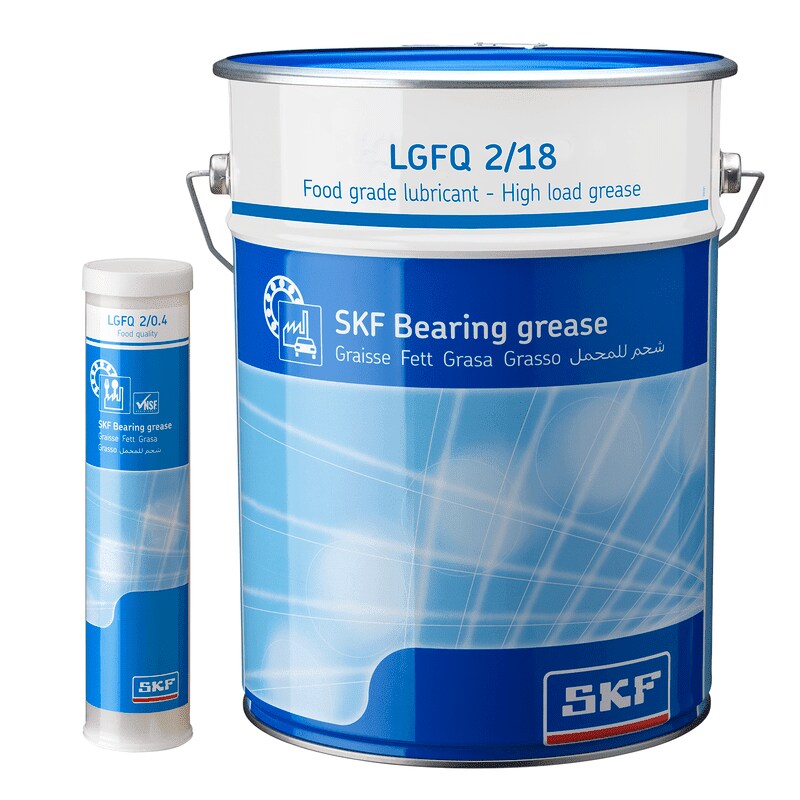 LGFQ 2

High load food grade grease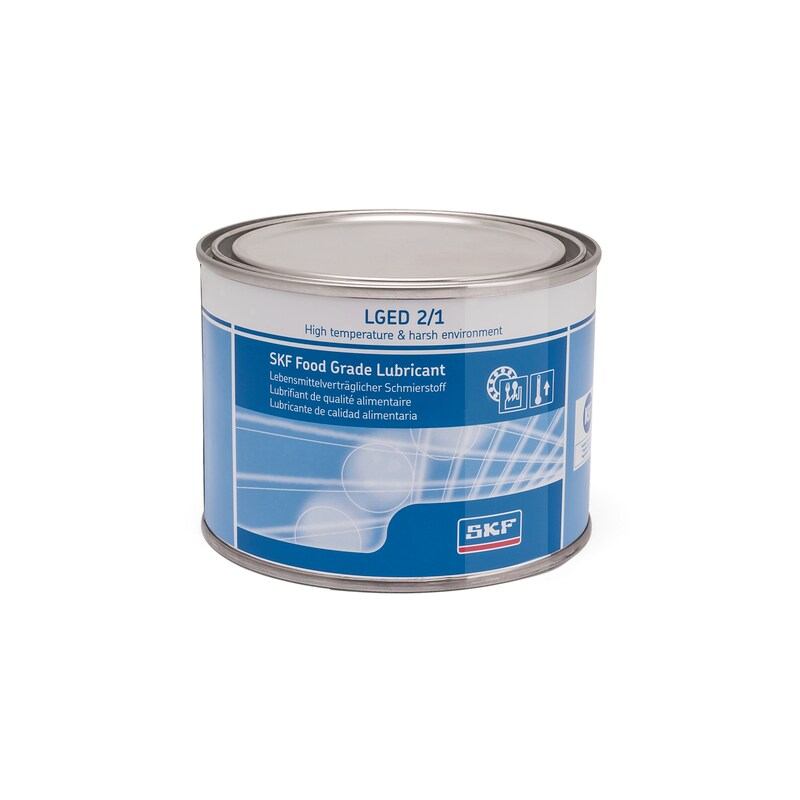 LGED 2

High temperature, harsh environment food grade grease
LFFH

Food grade hydraulic oils
LFFG

Food grade gear oils
LFFM 80 / LHFP 150 / LFFT 220

Food grade chain oils
LDTS 1

Dry film lubricant