Vibration sensors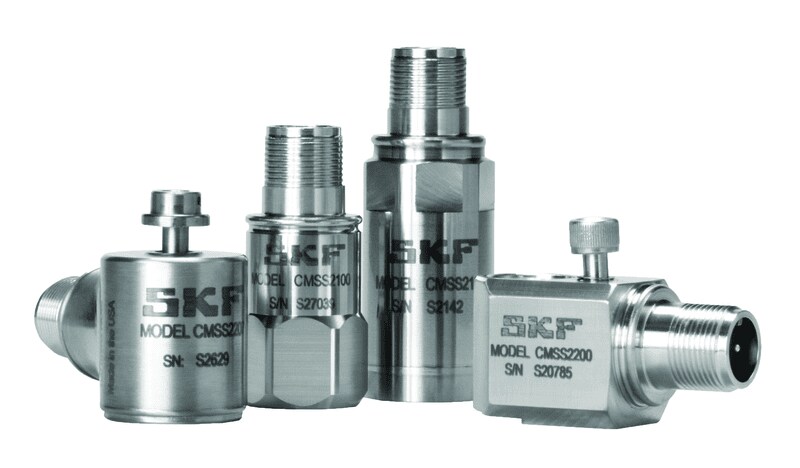 With the proper sensor to supply the critical operating information, the machine operates in a safer condition for both the machine as well as the personnel operating the machine.
Various machine operating conditions concerning temperature extremes, magnetic fields, vibration range, frequency range, electromagnetic compatibility (EMC) and electrostatic discharge (ESD) conditions and the required signal quality necessitate the need for a variety of sensors.

Measurement of vibration
The measurement of vibration is a complex subject. SKF has optimized its selection of vibration sensors to obtain the best performance, in a variety of industrial applications, from its range of vibration instrumentation systems.


Variety of sensors
The SKF Vibration Sensors Catalogue features a variety of industrial sensors and proven accessories to meet your specific needs. Use this comprehensive catalogue as a reference guide – it is grouped into the following categories:
Sensor selection


Industrial accelerometers for widespread applications
Economical accelerometers
Integral cable accelerometers
Accelerometers with extended temperature range
Combination vibration and temperature sensors
Hazardous area approved sensors (hazardous area installation instructions are available for download)
Velocity sensors
Portable analysis accelerometers
Special purpose sensors (low frequency, high frequency, machine tool, acceleration and AEE, small diameter)
Vibration sensor installation and mounting requirements
Vibration sensor cables and accessories
Mounting hardware
You can also check out our sensor selection pages, which contain the various sensors that are available for use in the most common industrial sectors.
SKF Vibration Sensors Catalogue
The SKF Vibration Sensors Catalogue contains the various vibration sensors, cables, accessories and mounting hardware that SKF offers, and grouped into one of the following categories:
Vibration sensors
Sensor selection help
Installation and mounting guidelines
Sensor cables and connectors
Mounting accessories


Vibration sensors

Vibration sensors

Velocity and acceleration sensors used to measure vibration.