Eddy Current Probe Systems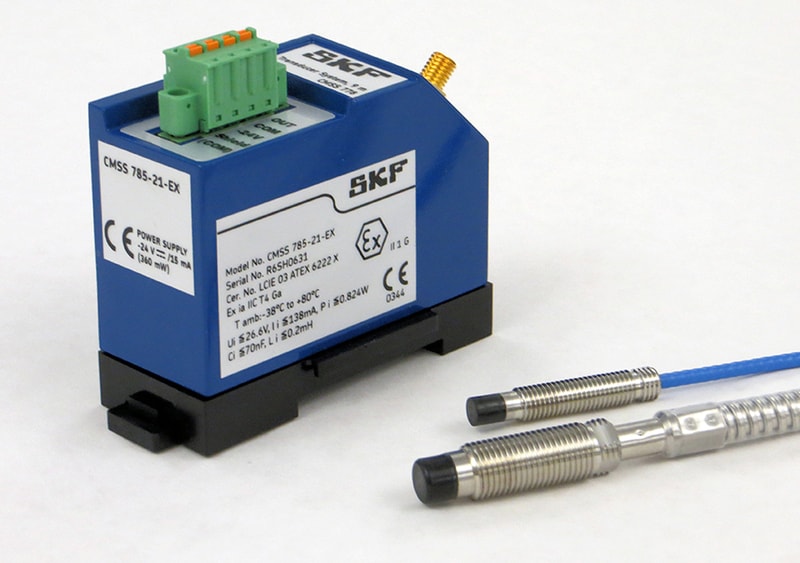 The CMSS 785 system is an eddy-current type non-contact displacement/vibration system. It is used for measuring shaft vibration, axial position, rotational speed and phase in rotating equipment. Such equipment ranges from from small machinery to large critical machinery.
The CMSS 785 can be used in conjunction with the SKF On-line systems (IMx) in the following, typical industries:
Petroleum refineriesPetrochemical plantsPower generation plants
Common applications for machinery protection include turbines and compressors.

Features
Suitable for various applications: shaft vibration, axial position, rotating speed and phase mark of critical rotating machineryEnvironmental friendly design: lead-free soldering, RoHS compliance and small footprint Flexible mounting options: DIN-rail adapter or 8-screw plate adapterAPI standard 670 (5th Edition) compliantCE compliantIntrinsically safe (CSA and ATEX)