Cam followers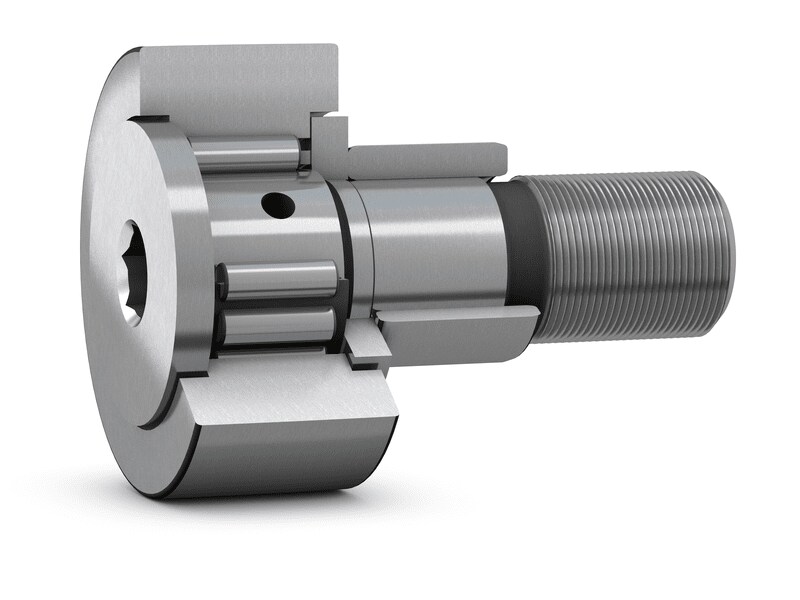 SKF cam followers are based on either needle (fig. 1) or cylindrical (fig. 2) roller bearings. Instead of an inner ring, they have a threaded solid stud (pin). Cam followers are available in several designs and variants to meet the requirements of different applications and are available:
with (fig. 1) or without (fig. 2) a cage
with different stud designs:
a concentric seat
an eccentric collar (fig. 1, fig. 2)
with several sealing solutions
with the outer ring running surface profile:
crowned as standard
cylindrical (flat)
In contrast to ball and roller bearings, where the bearing size refers to the bore diameter d, for cam followers the size refers to their outside diameter D.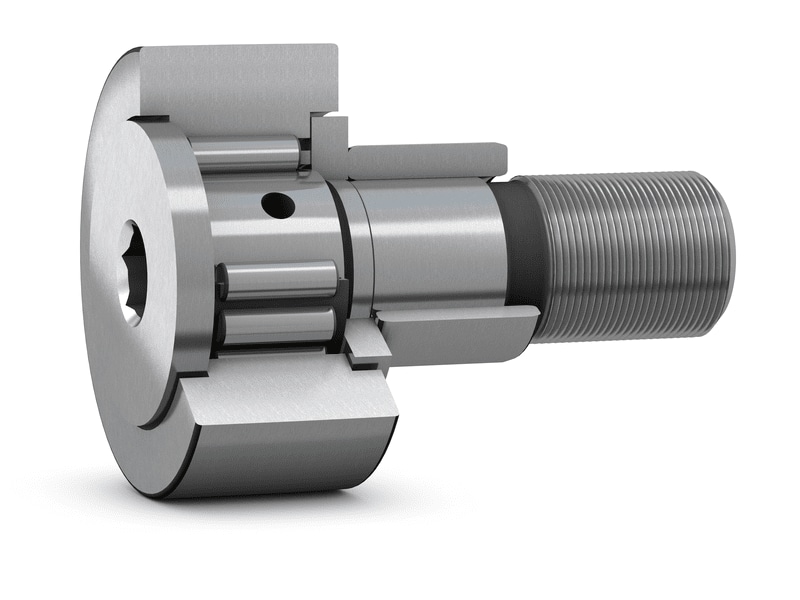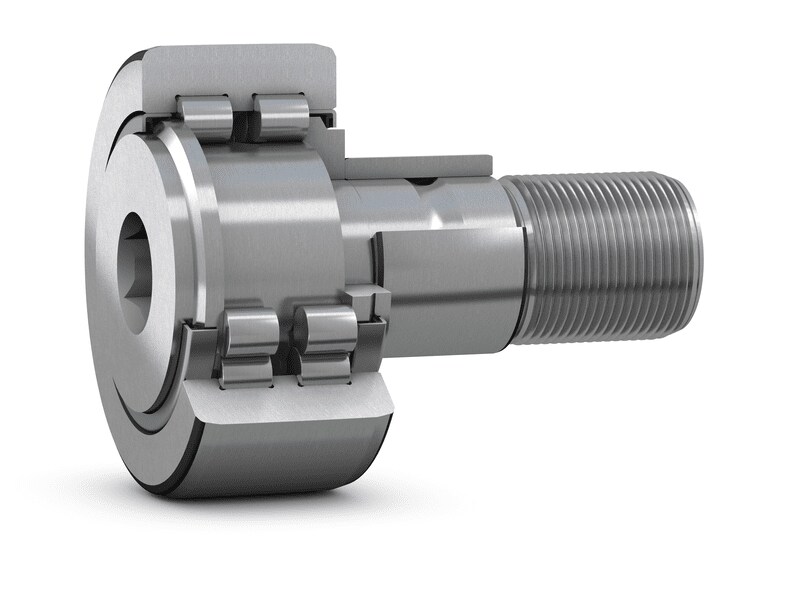 Cam follower features
Accommodate high radial loads

The thick-walled outer ring enables high radial loads, while reducing distortion and bending stresses.
Accommodate axial loads

The flange rings enable cam followers to accommodate axial loads that can occur because of skew or tilting.
Long service life

The crowned outer ring running surface is beneficial for applications where outer ring tilting relative to the track may occur or where edge stresses need to be minimized.
Easy to mount

The threaded solid stud (pin) of cam followers can be quickly and easily attached to appropriate machine components by means of a hexagonal nut.