Slewing bearings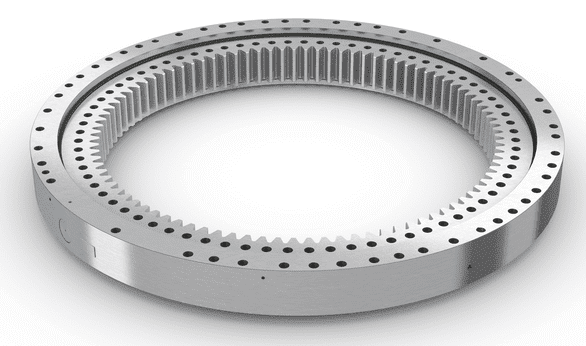 Slewing bearings comprise an inner ring and an outer ring, one of which usually incorporates a gear. Together with attachment holes in both rings, they enable an optimized power transmission with a simple and quick connection between adjacent machine components. The bearing raceways, in conjunction with the rolling elements and cages or spacers, are designed to accommodate loads acting singly or in combination, and in any direction.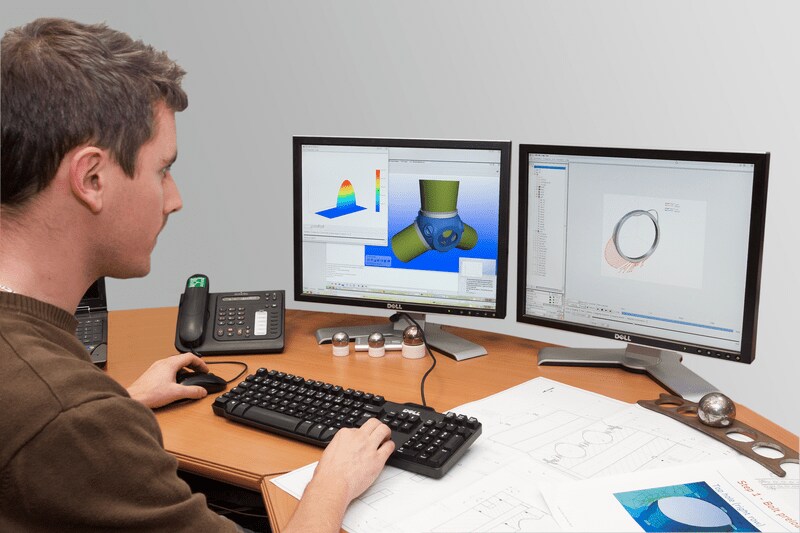 Selecting the appropriate slewing bearing can be a challenge, particularly if there are stringent technical, reliability or economic demands. In these cases, for example, SKF application engineering service can provide advanced calculations and simulations utilizing state-of-the-art analyse methods to optimize and validate the best design to meet the customer requirements.
SKF also offers worldwide a wide range of added value services for slewing bearings, including remanufacturing. A slewing bearing with only 30% left of its calculated service life can be well worth remanufacturing. SKF's standardized remanufacturing processes can extend significantly the service life of critical equipment.
All of these combine to improve rotating equipment performance and reduce total cost of ownership.
Bearing features
Depending on their design, slewing bearings have the following features:
High load carrying capacity
High stiffness for rigid bearing application
Low friction


Long service life
Surface protection and corrosion resistance
Integration of additional features, including:
driving mechanism
control devices
lubrication systems
monitoring systems
sealing cassettes


Designs
SKF manufactures standard and customized slewing bearings in various designs with outside diameters from 0,1 to 18 m to meet the demands of particular applications. The most common designs are:


Four-point contact ball bearings (fig. 1)

Optimal economy and capacity for given dimensions or when replacing existing multi-bearing arrangements
Eight-point contact ball bearings (fig. 2)

80% increase in capacity compared to a same-sized single-row four-point contact ball bearings
Crossed cylindrical roller bearings (fig. 3)

High stiffness and constant resistance to rotation
Triple row roller bearings (fig. 4)

Provide highest capacity for a given diameter
Wire race bearings (fig. 5 and fig. 6)

60% lighter compared to same-sized all-steel bearings
SKF has extensive experience in designing and manufacturing customized or special slewing bearings. Examples are:
Combined roller/ball bearings (fig. 7)


Segmented bearings
Inserted raceways bearings
Applications
SKF offers high-performance slewing bearings for a wide range of applications, including:
Wind turbines
Tunnel boring machines
Excavators
Forestry vehicles


Rail vehicles
Dockside and deck cranes
Mobile cranes
Water treatment equipment
Bottle filling systems
Metals
Material handling
Marine pods
Offshore buoys
Stacker reclaimers
Surveillance systems (e.g. radars, cameras)
Medical equipment


Tidal turbines