Needle roller thrust bearings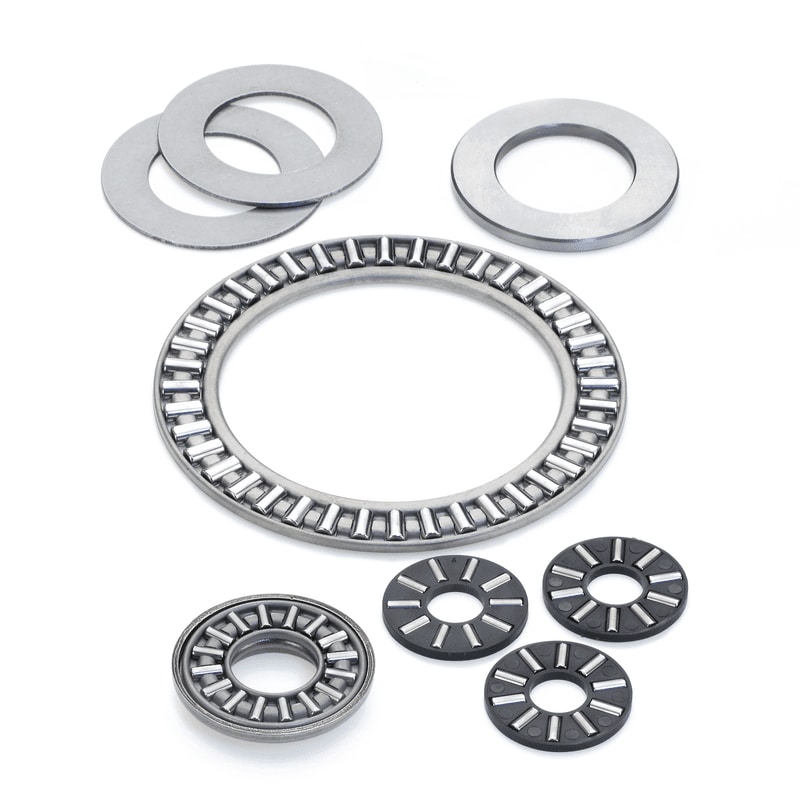 SKF needle roller thrust bearings are fitted with a form-stable cage to reliably retain and guide a large number of needle rollers. Needle roller thrust bearings provide a high degree of stiffness within a minimum axial space. In applications where the faces of adjacent machine components can serve as raceways, needle roller thrust bearings take up no more space than a conventional thrust washer.
Bearing features
Accommodate heavy axial loads and peak loads

The very small diameter deviation of the rollers within one assembly enables these bearings to accommodate heavy axial loads and peak loads.
Extended bearing service life

To prevent stress peaks, the roller ends are relieved slightly to modify the line contact between the raceway and rollers.