Backing bearings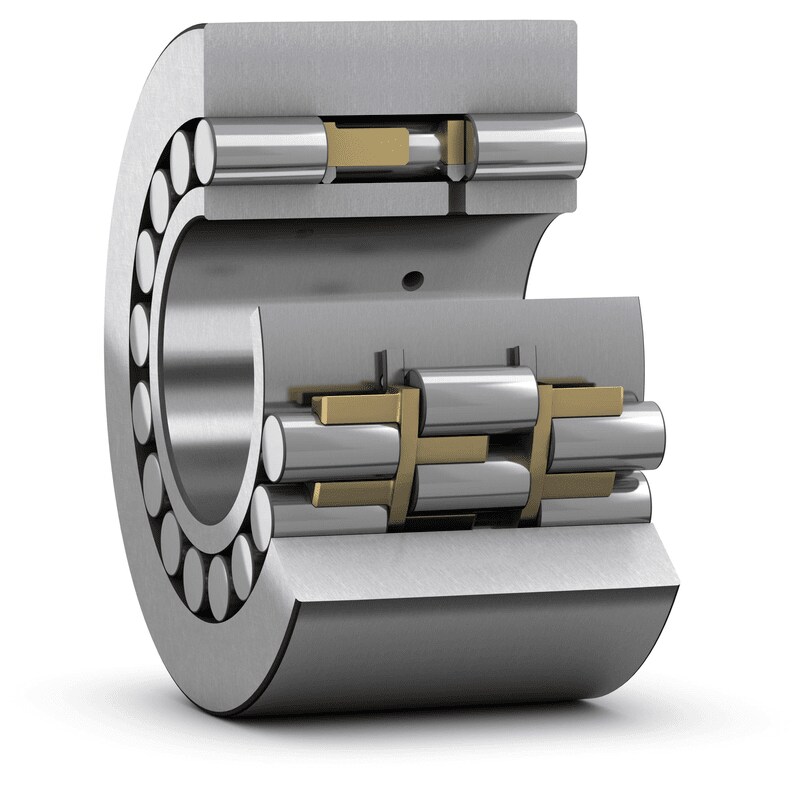 SKF backing bearings are available in many designs and variants. The main assortment is based on double or three-row cylindrical roller bearings. Single row needle roller bearing and double row tapered roller bearing designs are also available.
Backing bearings have been specially developed for cold rolling mills of the cluster type, but can also be used for other applications, such as straightening or bending machines. These bearings have a particularly thick-walled outer ring and can be mounted on stationary support shafts to form backup or straightening rolls. Fig. 1 shows the arrangement of the backing bearings on the eight support shafts of a 20-roll mill.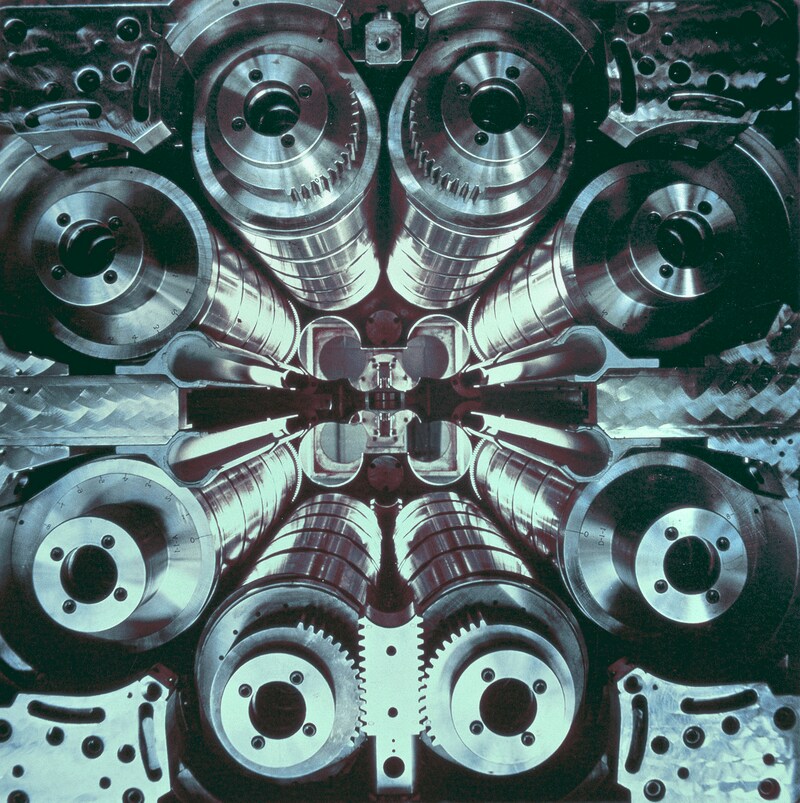 Bearing features
High load carrying capacity
Low friction

The optimized internal geometry reduces friction and heat generated by the bearing.
Long service life

The logarithmic roller profile reduces edge stresses at the roller/raceway contact (fig. 2) under all load conditions. Also, the logarithmic outer ring outside diameter profile reduces edge loading during operation and contributes to extended service life.


Enhanced operational reliability

The surface finish on the contact surfaces of the rollers and raceways supports the formation of a hydrodynamic lubricant film.


Effective lubrication

Most SKF backing bearings have lubrication holes and many have one or more annular grooves in the inner ring to enable lubrication via the support shaft.