Split plummer block housings, SONL series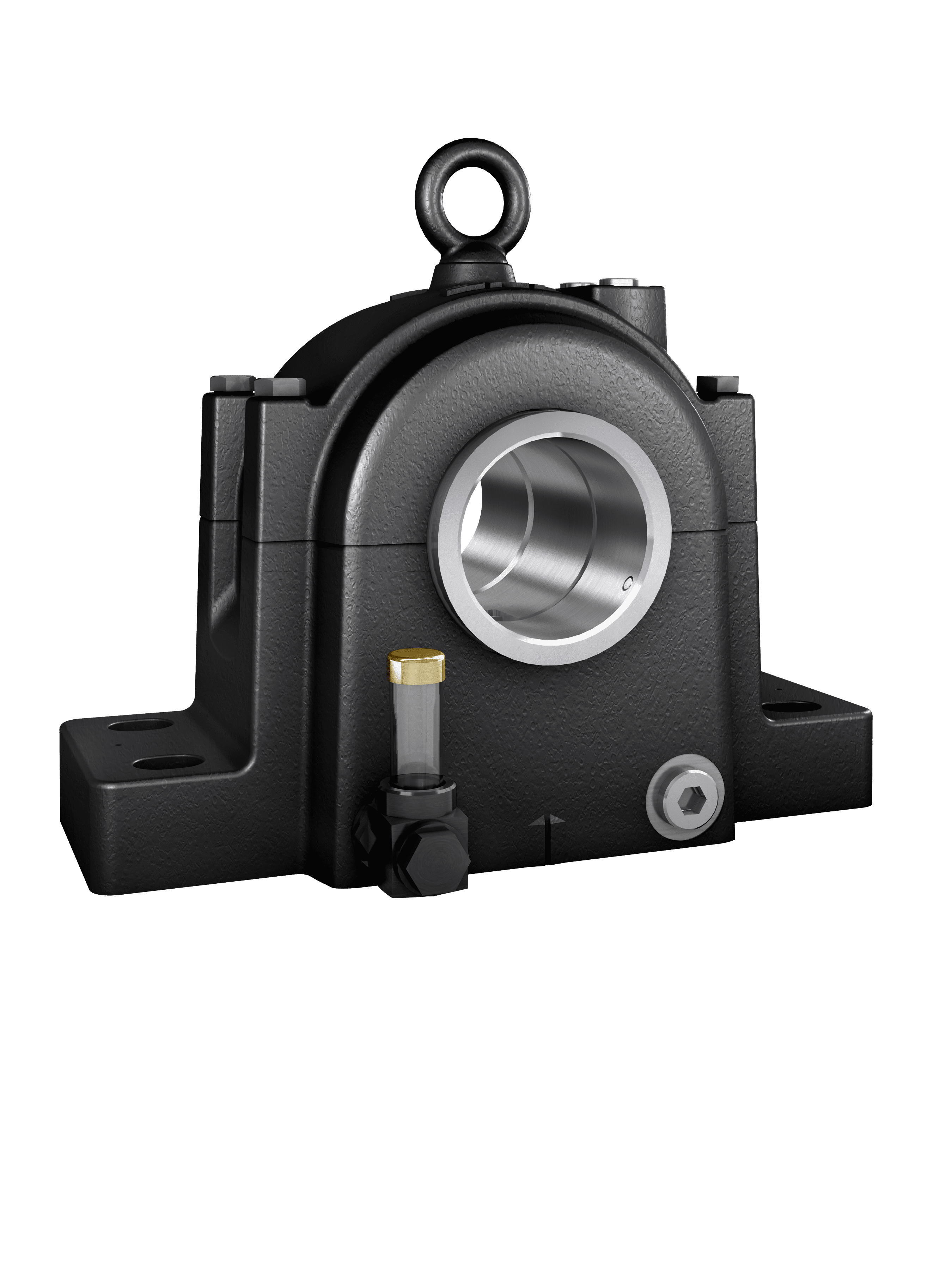 SONL plummer (pillow) block housings are specially designed for oil lubrication. They can accommodate high temperatures and bearings operating at high speeds. They have a strong, stiff design and are characterized by a number of built-in features that maximize the effects of the lubricant and extend bearing service life.
SONL housings can be found in applications ranging from fans and flywheels to paper machines and emergency power generators.

Bearing types
Self-aligning ball bearings
Spherical roller bearings
CARB toroidal roller bearings


Bearing dimension series
22


Shaft diameter range
75 to 240 mm
2 15/16 to 8 15/16 in.


Typical shaft-bearing combinations
Plain shaft with bearing on an adapter sleeve
Stepped shaft with bearing on a cylindrical seat


Seals
Labyrinth


Lubrication
Oil bath lubrication with a pick-up ring
Circulating oil lubrication systems


Materials
Grey cast iron
Spheroidal graphite cast iron


Mounting
Four-bolt mounting


Compliance to standards
Not standardized


Supersedes
SOFN in the 2(00) and 5(00) series