Deep groove ball bearings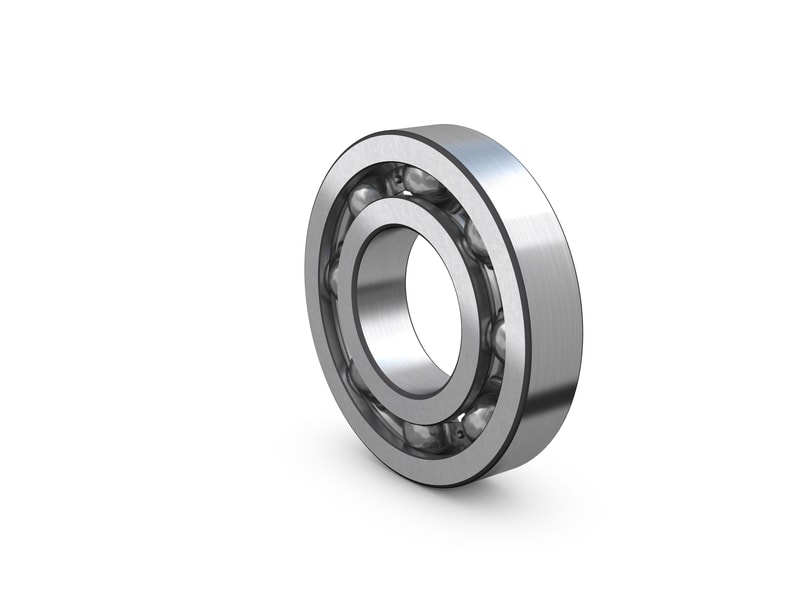 Deep groove ball bearings are particularly versatile. They are suitable for high and very high speeds, accommodate radial and axial loads in both directions and require little maintenance. Because deep groove ball bearings are the most widely used bearing type, they are available from SKF in many designs, variants and sizes.
In addition to the bearings presented in this section, deep groove ball bearings for special applications are shown under Engineered products. These bearings include:
Sensor bearing units
High temperature bearings and bearing units
Bearings with Solid Oil
INSOCOAT bearings
Hybrid bearings
NoWear coated bearings
For single row cam rollers, refer to Track rollers.
Highlights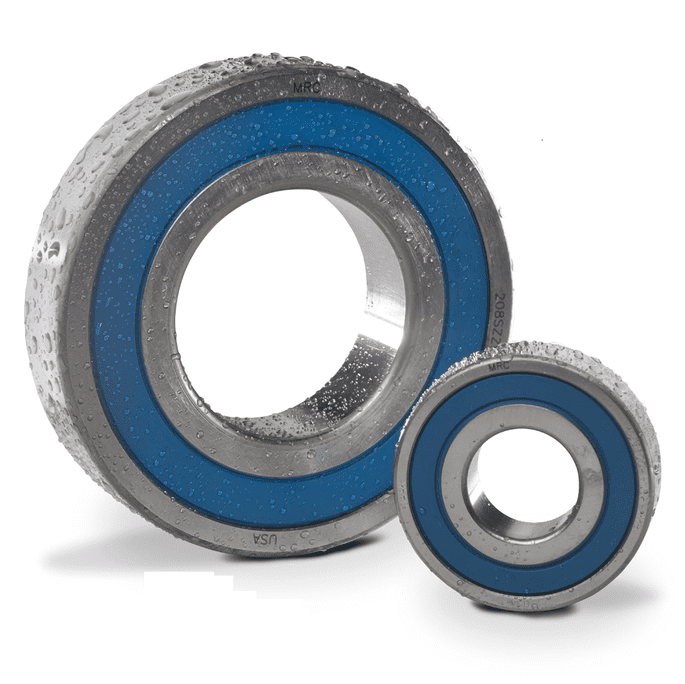 New range of food line corrosion resistant ball bearings from SKF

The complete range of SKF corrosion resistant ball bearings for the food and beverage industry provides solutions that help meet increasingly stringent industry requirements while providing the capability of operating in harsh or extreme environments.

SKF Quiet Running deep groove ball bearings

Designed especially for wind turbine generators, SKF Quiet Running deep groove ball bearings significantly reduce noise levels and structural resonance. They are less sensitive to variable operating conditions, can increase bearing service life and extend relubrication intervals.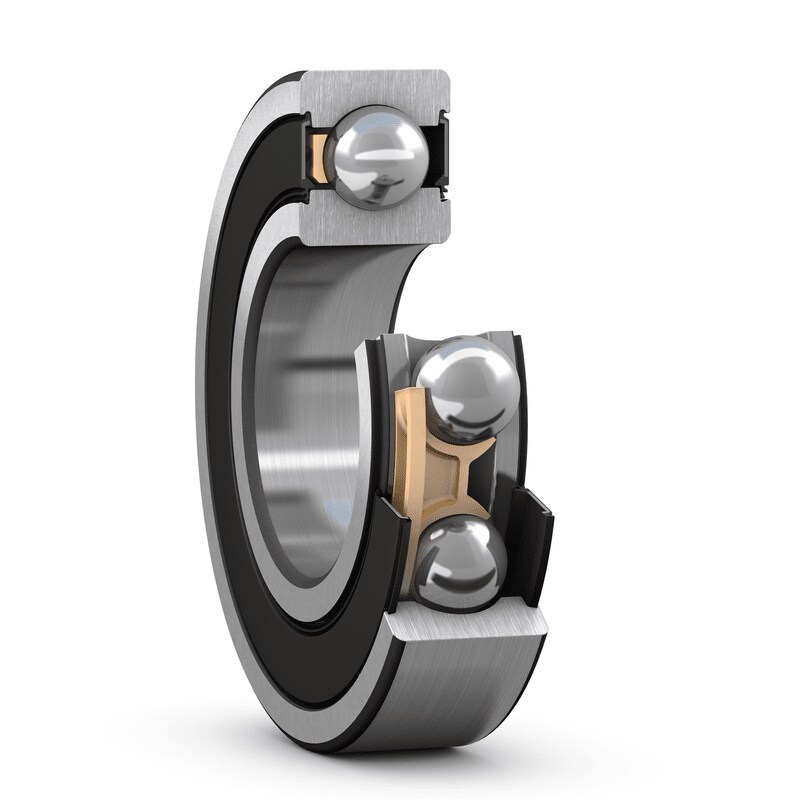 SKF eDrive Ball Bearings

Developed to address the requirements of high power density electric machines for electric and hybrid vehicles, SKF eDrive Ball Bearings deliver several design and performance benefits.