Support rollers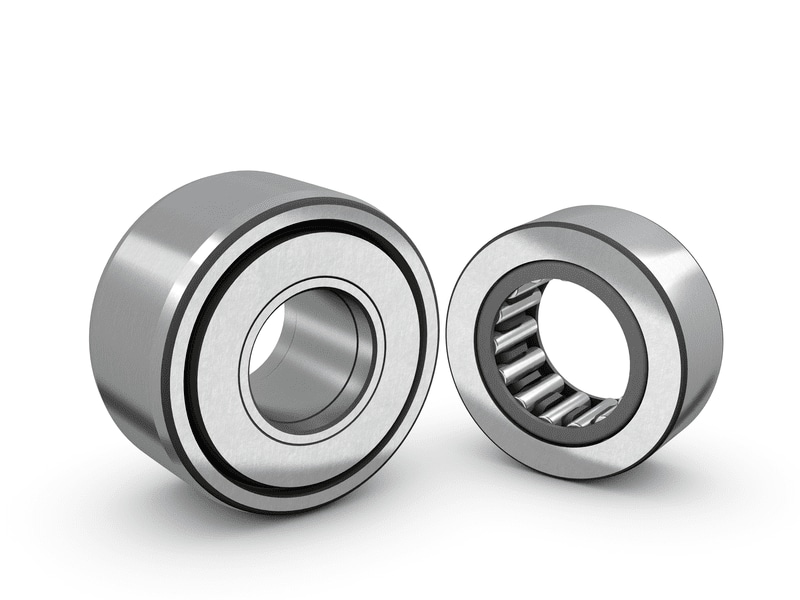 SKF support rollers are based on needle (fig. 1) or cylindrical (fig. 2) roller bearings . To meet the requirements of different applications, they are available in several designs and variants:
with (fig. 1) or without (fig. 2) a cage
with (fig. 1) or without (fig. 3) flange rings
with or without an inner ring
with or without seals (sealed or open)
with the outer ring running surface profile:
crowned as standard
cylindrical (flat)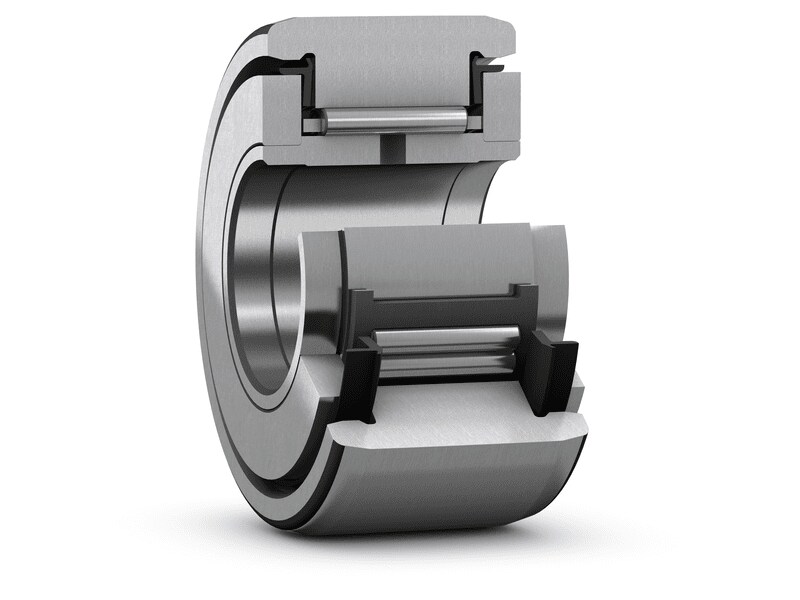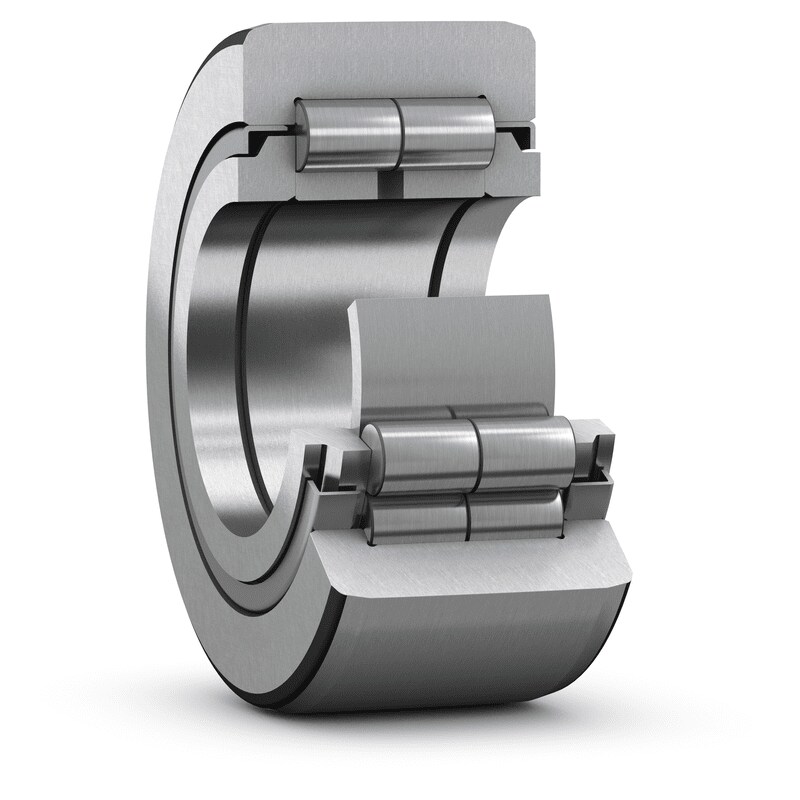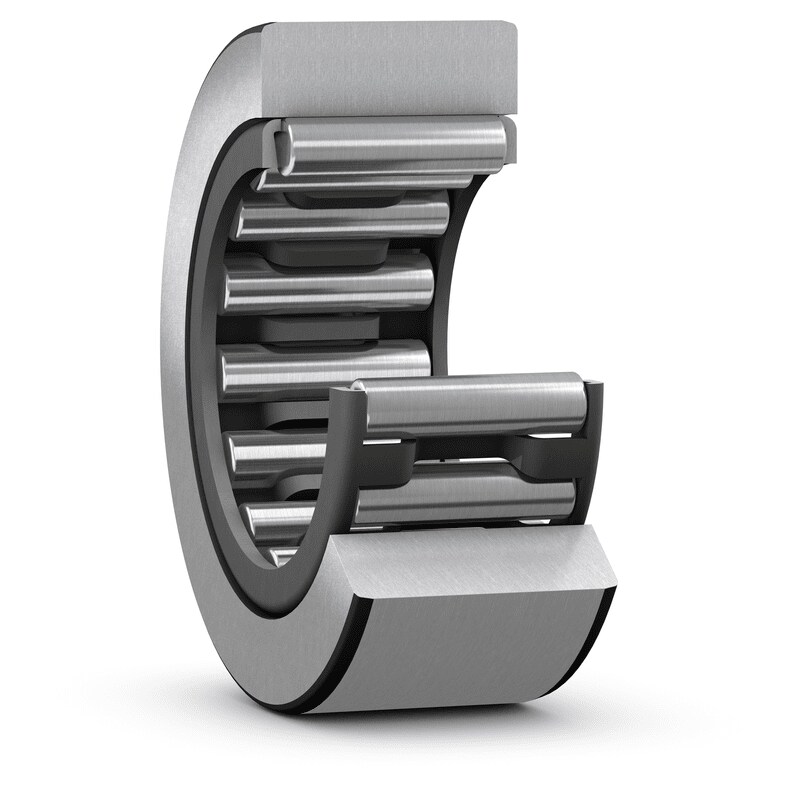 Support roller features
Accommodate high radial loads

The thick-walled outer ring enables high radial loads, while reducing distortion and bending stresses.
Long service life

The crowned outer ring running surface is beneficial for applications where outer ring tilting relative to the track may occur or where edge stresses need to be minimized.